Eliminate moisture problems in your crawlspace with our crawlspace remediation.
Moisture in your crawlspace is a problem that needs to be taken care of quickly. Damp or moist, dark spaces are the perfect environment for mold, insects, and small animals like mice and raccoons. If you are having problems with critters, insects, or mold or are worried about the potential of these problems occurring due to existing moisture, you need a professional, experienced team that you can trust to resolve the issue thoroughly with crawlspace remediation.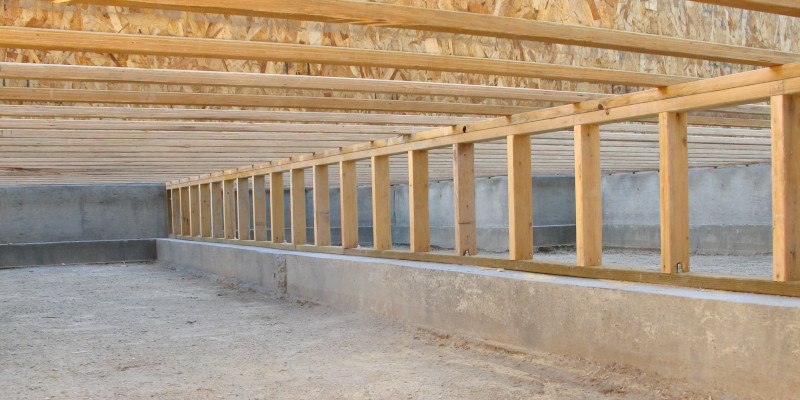 Here at Brown Pest Control, we have the experts you need for real, effective solutions. We have the training and knowledge needed to remove moisture and repair any damage that it may have caused. If you call us early on, our crawlspace remediation service can help to prevent problems with flooring damage and insulation.
Along with crawlspace remediation, we are also pest experts, so if your crawlspace has led to issues with uninvited guests, we are the professionals you'll want by your side. We have over forty years of experience working with insects, rodents, and any other wildlife that may have entered your crawlspace. We offer a full guarantee on our work because we know you will be completely satisfied with your experience.
Here at Brown Pest Control, we continue to have many happy returning customers and a strong reputation for offering superior customer service, accompanied by unbeatable knowledge and expertise. For crawlspace remediation in Clemmons, North Carolina that you can depend on, call us today. We will get you on the road to effective solutions for your crawlspace.
---
At Brown Pest Control, we offer crawlspace remediation services in Winston-Salem, Rural Hall, King, Danbury, Pfafftown, Lewisville, Clemmons, Mocksville, Advance, Lexington, High Point, and Kernersville, North Carolina.