Keep problems from pests, moisture and water intrusion away with our expert crawlspace renovation service.
Pests can be very talented at finding a way into nearly every part of our homes, but one of the most common locations for pest problems to exist is in the crawlspace.  Crawlspaces are often dark and moist, as well as near the ground where many pests live. This makes them a perfect target for pest invasions and all the problems that can occur because of those pests. If you have experienced multiple problems with either pests or water intrusion in your crawlspace, you may want to consider a crawlspace renovation.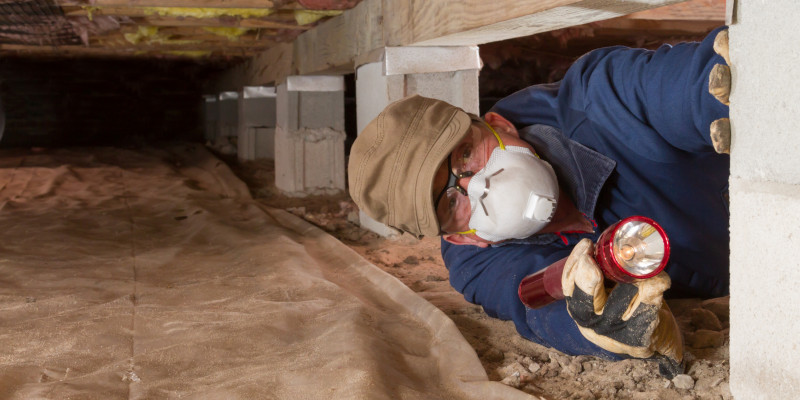 Not only can a problematic crawlspace be a target to pests, but it can also lead to problems with mold, which can be harmful to the foundation of your home as well as your air quality. Here at Brown Pest Control, we have highly trained and experienced experts who can help you find the solutions you need to keep your crawlspace free from moisture, mold, and pests. We will make sure your crawlspace is fully sealed and water resistant.
We are committed to customer satisfaction and we guarantee you will be pleased with any job our team performs for you, whether it be crawlspace renovation, moisture control, or pest or wildlife control. We also understand that most of the problems that we help with come as surprises and may not be planned into your budget. We provide fair and competitive pricing, and we will do our best to stay within your price limit. To learn more about our crawlspace renovation service for your Clemmons, North Carolina property, give us a call today.
---
At Brown Pest Control, we offer crawlspace renovation services in Winston-Salem, Rural Hall, King, Danbury, Pfafftown, Lewisville, Clemmons, Mocksville, Advance, Lexington, High Point, and Kernersville, North Carolina.