Let us complete crawlspace renovation at your home in High Point to reduce excess humidity and reduce the chances of a pest invasion.
Many renovations are done to improve the appearance of your home, but crawlspace renovation is important because of the unseen benefits it can provide. Many homes in the area near High Point, North Carolina are built with crawlspaces. This can allow benefits like easier access to plumbing, electrical and HVAC systems when compared to other building styles. Many crawlspaces are left unfinished, though, with exposed dirt that can allow moisture to seep under and into your home over time.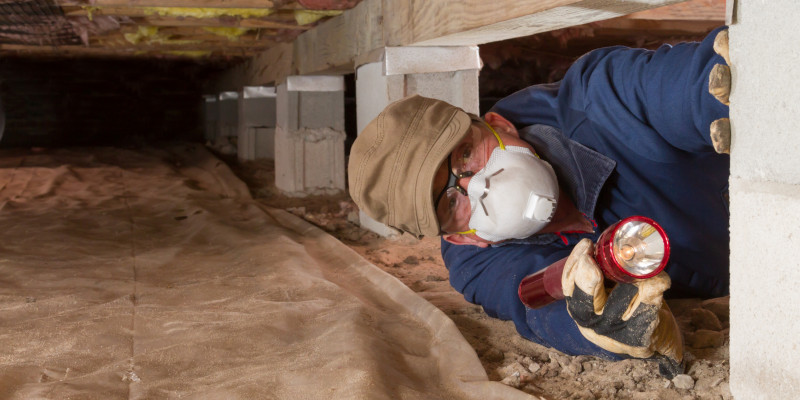 Here at Brown Pest Control, we know how important the condition of the crawlspace is to the health of the whole home. When we complete a crawlspace renovation, we are helping protect that home for the long term, both from moisture damage and the likelihood of a pest invasion. Waterproofing or encapsulating a crawlspace allows us to reduce the moisture and humidity levels under your home, which also reduces the likelihood of mold growth or dry rot. It can also improve the indoor air quality inside your home and even help you save money on your monthly utility bills. It can help you protect the long-term structural integrity of your home.
If you are interested in discussing a crawlspace renovation for your High Point home, give us a call today. We will complete a thorough inspection of your crawlspace and assess the current condition. This will allow us to create a quote for the needed renovations, and we can make recommendations about how to make your crawlspace a healthier, drier environment. While we are under your home, we can also complete a comprehensive pest inspection.
---
At Brown Pest Control, we offer crawlspace renovation services in Winston-Salem, Rural Hall, King, Danbury, Pfafftown, Lewisville, Clemmons, Mocksville, Advance, Lexington, High Point, and Kernersville, North Carolina.