Moisture is a word you want to associate with ground plants growing in or a cake you pulled out of the oven, but not the condition of your home's walls or construction materials. When water, or humidity, has found its way into your home, it can be very damaging to your home's structure. It is also the perfect environment for other wanted elements such as mold and pests. To avoid these and keep your home safe, you need moisture control.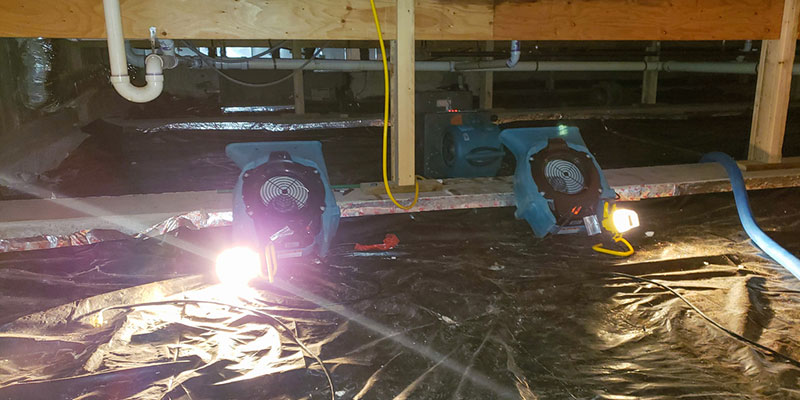 At Brown Pest Control, we can help. We offer crawlspace moisture control as well as moisture prevention. Excessive moisture in your home can be caused by a number of situations, including leaking pipes, groundwater percolation, and excessive condensation. It is normal for your home to have some moisture. However, if the moisture in your crawlspace is above 20%, then moisture control is an important next step. Here are a few signs to help you know if you should seek moisture control services:
Damp wood or rotting floor joists
Condensation in your crawlspace
Damp ground in crawlspace
Humidity reading levels above 20%
Continuous problems with pests
Mold and mildew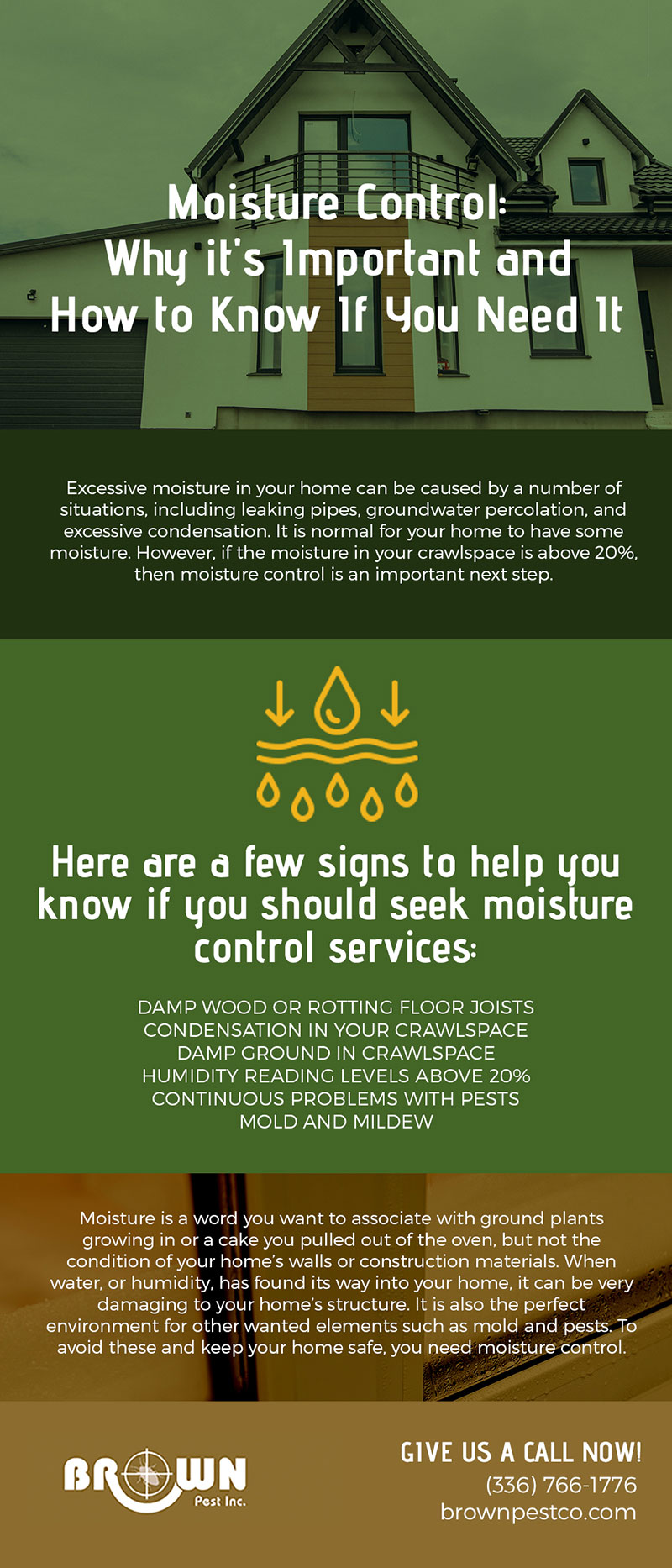 When you come to us for moisture prevention and moisture control, you can expect professional quality work and exceptional customer service. Our team will set you up with proven solutions such as vapor barriers and de-humidifiers in your crawlspace. They will make your crawlspace and home safer and can positively impact the comfort and health quality of your home. We are happy to provide you with more information on our moisture control strategies. Give us a call today to learn more.