Keep your High Point home safe from moisture with our crawlspace remediation services.
Since we are a pest control company, you might be surprised to find out that we also offer expert crawlspace remediation services in and around High Point, North Carolina. This really isn't that strange, because excess moisture and humidity in your crawlspace is likely to increase the presence of pests and wildlife under your home, along with creating health hazards like mold and mildew overgrowth.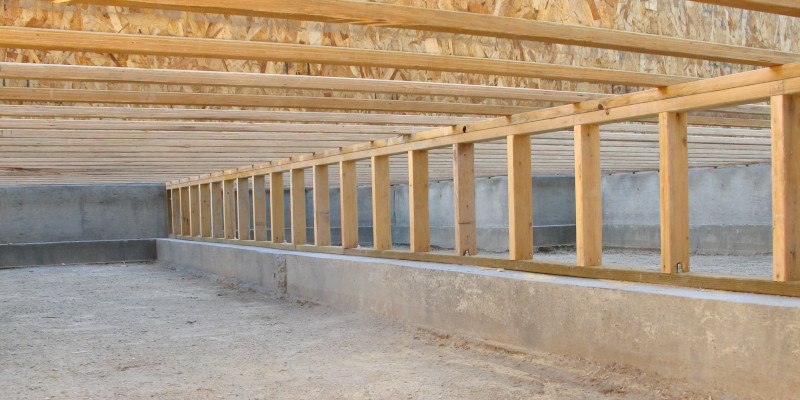 Crawlspaces are a common feature of homes in the High Point area, and they offer several advantages, like making it easier to repair and replace plumbing. But, if crawlspaces are left with exposed dirt, there is a significant risk of moisture from the soil ending up under your home and in your home. Much of the air that is in your home started in the crawlspace, so it is especially important to your indoor air quality to make sure that your crawlspace is a dry and healthy environment.
Crawlspace remediation can use a variety of strategies, but one of the most common methods is the installation of a waterproof plastic vapor barrier. This encapsulation reduces humidity levels, discouraging the growth of mold and reducing the likelihood of dry rot or pest invasions. Wet and damaged wood attracts wood-boring pests like termites and carpenter ants much more quickly.
If you are ready to consider crawlspace remediation for your High Point home, give us a call here at Brown Pest Control today. With over 45 years of experience, we have the knowledge needed to keep your home healthy and pest-free through expert crawlspace remediation.
---
At Brown Pest Control, we offer crawlspace remediation services in Winston-Salem, Rural Hall, King, Danbury, Pfafftown, Lewisville, Clemmons, Mocksville, Advance, Lexington, High Point, and Kernersville, North Carolina.